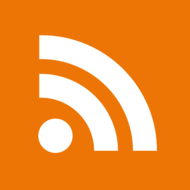 (CRI) Airbnb has announced that it is opening a new entity, Airbnb China, to allow tourists to use the platform when both traveling and hosting in China, according to a blog on its official website.
The company also promised to keep its data and servers within China, a move in accord with the Chinese law.
It is also reported that Airbnb may make the entity to a subsidiary in the near future.
The US-based company is a trusted community marketplace for people to list, discover and book unique accommodations around the world--online or from a mobile phone or tablet.
According to the blog, there have been more than 3.5 million guest arrivals by Chinese travelers at Airbnb listings all over the world.
Outbound travel from China grew by 500% in 2015 alone, making China one of the fastest growing outbound markets for Airbnb. And there have been nearly 1 million guest arrivals at Airbnb listings in China to date.
As more and more people begin using Airbnb in China, the company has been working to update the platform to ensure better and more localized services for the community.
Over the past two months, Airbnb has signed cooperation MOU's with the cities of Shenzhen, Chongqing, Shanghai and Guangzhou.
Source: CRI
from China Travel & Tourism News http://ift.tt/1iB6EFm
---
Recommended for you